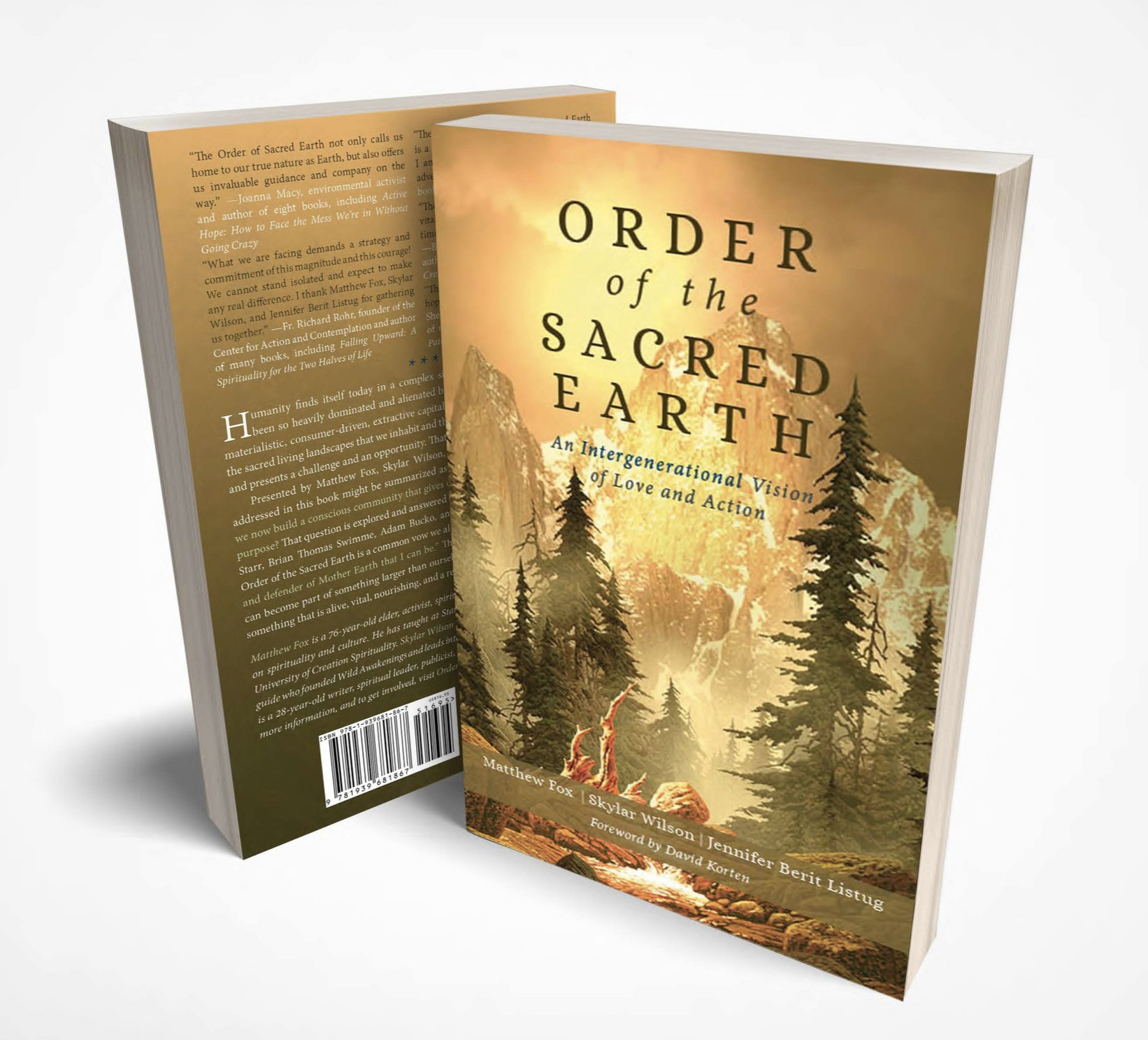 Order of the Sacred Earth
In the voices of Earth, Air, Fire, Water, and Spirit, the Planet cries out for defenders. The ecological crisis is upon us in part because religion has become anthropocentric (Pope Francis says "narcissistic"). But a new order that is spiritual and not beholden to any religion yet is open to wisdom everywhere can inspire a revitalized experience of the sacred. The Order of the Sacred Earth is a community and a movement whose vision is to foster a more just and sustainable world. We are bound by one vow: "I Promise to be the best lover and defender of Earth I can be."

I have recently co-authored a book with Rev. Dr. Matthew Fox and Skylar Wilson titled Order of the Sacred Earth: An Intergenerational Vision of Love and Action. You can learn more about it on our website. I am also hosting a new radio show, Our Sacred Earth, with Unity Online Radio inspired by the book.